Top Stories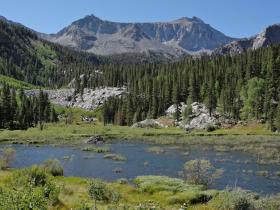 Vegetation matters
August 30, 2016 04:59 PM - University of California - Santa Barbara via EurekAlert!
In California's Sierra Nevada mountains, as more precipitation falls in the form of rain rather than snow, and the snowpack melts earlier in spring, it's important for water managers to know when and how much water will be available for urban and agricultural needs and for the environment in general.
While changing precipitation patterns can have a significant impact on stream flows in the Sierra Nevada mountains, a new study by UC Santa Barbara researchers indicates that shifts in vegetation type resulting from warming and other factors may have an equal or greater effect. Their findings appear in the journal PLOS One.