Top Stories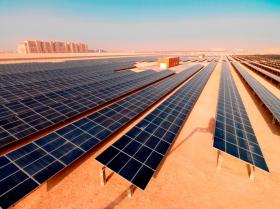 Solar is already the cheapest available power across large swathes of the tropics, writes Chris Goodall - its cost down 99.7% since the early 70s. Soon it will be the cheapest electricity everywhere, providing clean, secure, affordable energy for all.
Towards the end of last year, Shell CEO Ben van Beurden made a little-noticed remark. He said that solar would become the "dominant backbone" of the world's energy system.
He didn't give a date for his prediction, or indeed define what 'dominant' means, but he accepted that the sun will eventually provide the cheapest energy source across almost all of the world.