Top Stories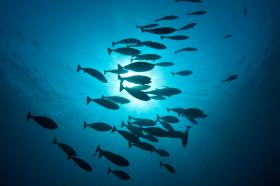 Are fish the greatest athletes?
October 5, 2015 03:45 PM - ARC Centre of Excellence for Coral Reef Studies
When you think of the world's greatest athletes, names like Usain Bolt generally spring to mind, but scientists have discovered the best athletes could well be found in the water, covered in scales.
It turns out that fish are far more effective at delivering oxygen throughout their body than almost any other animal, giving them the athletic edge over other species.