Top Stories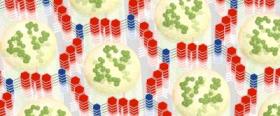 A powerful new material developed by Northwestern University chemist William Dichtel and his research team could one day speed up the charging process of electric cars and help increase their driving range.
An electric car currently relies on a complex interplay of both batteries and supercapacitors to provide the energy it needs to go places, but that could change.
"Our material combines the best of both worlds -- the ability to store large amounts of electrical energy or charge, like a battery, and the ability to charge and discharge rapidly, like a supercapacitor," said Dichtel, a pioneer in the young research field of covalent organic frameworks (COFs).