Top Stories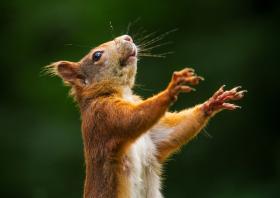 The Amazon rainforest teems with animal activity throughout the day and night. When animals suddenly withdraw and go silent, however, something unusual is going on. Many believe that this reaction can mean an earthquake is imminent.
Scientists now say they've got proof this belief is true. They've published their study's findings in the journal Physics and Chemistry of the Earth.
Researchers set up a series of motion-activated camera traps in Peru's Yanachanga National Park to observe animal activity at ground level. They filmed rodents and other ground dwellers as they went about their busy forest lives.