Expert calls for "Green Super Rice" to be developed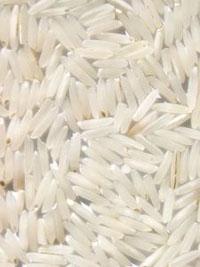 HONG KONG (Reuters) - A hybrid high-yielding rice that is rich in nutrients, resistant to pests and drought and which requires fewer fertilizers and pesticides should be developed, a Chinese agricultural expert said on Tuesday.
Writing in the latest issue of the Proceedings of the National Academy of Sciences, Qifa Zhang of Huazhong Agricultural University in China's central Wuhan city, said genes for at least 10 of these desired traits have been isolated and were available for breeding purposes.
Zhang also pointed to the negative effects that global warming has on rice yields, saying new rice breeds must be engineered to overcome climate change.
Zhang, who called such as a hybrid rice the "Green Super Rice," told Reuters by telephone: "This hybrid rice must reduce the use of pesticides, fertilizers and must withstand drought."
China is the world's leading user of pesticides, though the volume has never been officially disclosed, Zhang said.
"As for fertilizers, China uses between 30 percent to 33 percent of the world's supply," he said, although he added that the responsibility to reduce the use of pesticides and fertilizers fell not just on China, but all countries.
China used an estimated 400 million tones of fertilizers a year, he said.
However, breeding hybrids rather than stacking all the desired genes into a single plant may be more practical.
"A big challenge is the assembling process to combine all the favorable (genes) into a single cultivar (cultivated plant) and ensure their proper functioning," Zhang wrote.
He recommended that hybrids, each bearing fewer of the favorable traits be bred.