Horse "Passports" Proposed in Europe as Meat Scandal Gallops On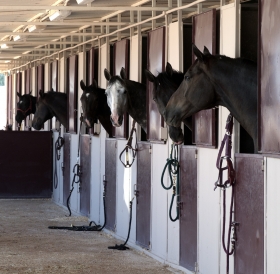 As the horsemeat-dressed-as-beef scandal continues to rock Europe's food industry, a number of organizations are calling on stricter European regulation, including an EU-wide horse passport register.
The Federation of Veterinarians of Europe (FVE) said creating a centralised record of horse passports would prevent the issuance of duplicate passports, thereby curbing the risk that horses banned from slaughter enter the food chain.
There is no evidence that eating horsemeat in itself poses any health risk, but veterinarians give horses drugs which are banned from human consumption.
"A main reason for deciding to exclude a horse from being consumed as food is that this allows the animal to be treated with a wider range of veterinary products", the group said in a statement.
Following tests, the UK's Food Standards Agency found traces of the drug phenylbutanzone, or bute, in eight dead horses, three of which may have entered the food chain in France.
The FVE said bute was banned for human consumption due to its "unacceptable side effects".
In some EU countries the substance is authorized for use in horses under the condition that the treated horse will never be slaughtered for consumption.
Despite the revelation that only seven of 2,500 new tests on processed meats in the UK came out positive for horsemeat, a survey published on Monday by the Consumer Intelligence research company said the horsemeat scandal had shocked shoppers into buying less meat.
Horses in their stalls via Shutterstock.
Read  more at EurActiv.