Horsemeat Still Showing up in EU Beef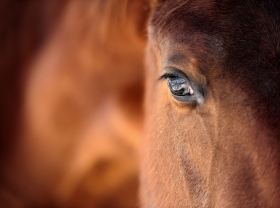 Up to 5% of European Union products labelled as beef contain horsemeat, according to results published by the European Commission yesterday (16 April).
The results came after eight weeks of DNA testing on more than 4,000 beefs products, of which 193 were positive for horse.
The Commission also found that 0.5% of the 3,000 tested horse carcasses contained traces of phenylbutazone, a potentially harmful drug which is banned from entering the human food chain, known as bute.
Ahead of the publication of the results, the European Food Safety Authority (EFSA) released a statement saying the bute residues were of low concern for consumers. There was also no evidence that eating horsemeat poses a health risk, it said.
"Today's findings have confirmed that this is a matter of food fraud and not of food safety," said Health and Consumer Affairs Commissioner Tonio Borg.
The tests were carried out at retail level on products marketed as beef and in horsemeat abattoirs to test for bute, for which the EU executive provided 75% of the funding.
The horsemeat scandal has become a priority for Borg after polls showed that it hit consumer confidence in the food industry as well as sales of ready meals.
The Commission said that it would release proposals to tighten up controls in the food production line in a drive to combat instances of fraud.
"In the coming months, the Commission will propose to strengthen the controls along the food chain in line with lessons learned," Borg said.
The tests showed that France had the most cases of illegal horsemeat of any EU country, with 47 of the 353 tests carried out in the country resulting positive for horse, a rate of more than 13%.
Horse image via Shutterstock.
Read more at EurActiv.