Palm Oil Now Biggest Cause of Deforestation in Indonesia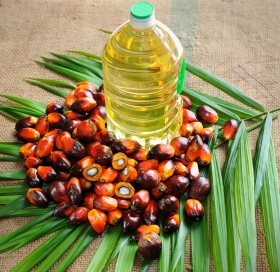 Conversion of forests for palm oil production now appears to be the single largest driver of deforestation in Indonesia, accounting for roughly a quarter of forest loss between 2009 and 2011, asserts a new Greenpeace report that accuses the sector's main certification standard of failing to stop forest destruction.
The report, titled Certifying Destruction, uses satellite imagery, government concession data, field investigations, and third party analysis to conclude that several recent and current members of the Roundtable on Sustainable Palm Oil (RSPO) — the industry's chief eco-certification body — are continuing to buy or trade palm oil produced via the conversion of rainforests and carbon-dense peatlands in the Southeast Asian nation.
"The RSPO wants its members to be industry leaders in sustainability, but its current standards leave them free to destroy forests and drain peatland," said Bustar Maitar, head of Greenpeace International's Indonesia forest campaign, in a statement. "Year after year, Indonesia's forest fires and haze wreak havoc on the region, and the palm oil sector is a main culprit."
300,000 hectares
Analyzing satellite data, Greenpeace finds that some 300,000 hectares of forest were cleared for oil palm plantations between 2009 and 2011, accounting for nearly 25 percent of the 1.24 million hectares of forest the Indonesian government says were cleared during the two-year period. Deforestation for oil palm plantations was disproportionately high in three provinces in Indonesia Borneo: West Kalimantan (75 percent of total deforestation was attributed to palm oil), East Kalimantan (55 percent), and Central Kalimantan (38 percent).
Greenpeace: RSPO falling short
Worryingly for environmentalists, Greenpeace's report suggests that RSPO member companies are falling short of the initiative's goals. Notably, RSPO-certified companies continue to clear forest and peatlands for new plantations. And during the ongoing haze crisis, a large number of hotspots have been detected within their concessions.
Continue Reading at Mongabay.com
Palm Oil via Shutterstock