Supreme Court Issues Decision in Landmark GMO Lawsuit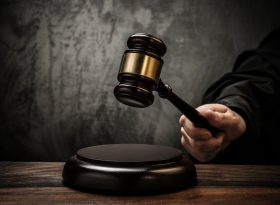 The US Supreme Court has denied organic and GMO-free farmers their day in Court against Monsanto - leaving them unable to challenge the company's patents or seek redress for GMO seed contamination.
The US Supreme Court has issued a decision in the landmark federal lawsuit, Organic Seed Growers and Trade Association et al v. Monsanto.
Farmers were denied the right to argue their case in court and gain protection from potential abuse by the agrichemical and genetic engineering giant, Monsanto.
The decision also dashes the hopes of family farmers who sought the opportunity to prove in court that Monsanto's genetically engineered seed patents are invalid.
Monsanto cannot sue if crop contamination is less than 1%
Daniel Ravicher, Executive Director of the Public Patent Foundation (PUBPAT) and lead counsel to the plaintiffs in OSGATA et al v. Monsanto, said:
"While the Supreme Court's decision to not give organic and other non-GMO farmers the right to seek preemptive protection from Monsanto's patents at this time is disappointing, it should not be misinterpreted as meaning that Monsanto has the right to bring such suits."
"Indeed, in light of the Court of Appeals decision, Monsanto may not sue any contaminated farmer for patent infringement if the level of contamination is less than one percent.
"For farmers contaminated by more than one percent, perhaps a day will come to address whether Monsanto's patents may be asserted against them. We are confident that if the courts ever hear such a case, they will rule for the non-GMO farmers."
Farmers had sought Court protection under the Declaratory Judgment Act that should they become the innocent victims of contamination by Monsanto's patented gene-splice technology they could not perversely be sued for patent infringement.
Continue reading at ENN affiliate, The Ecologist.
Gavel image via Shutterstock.