Nations pledge global support for clean energy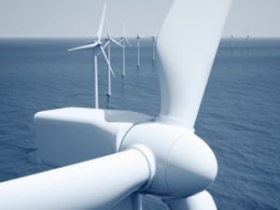 The United States and dozens of other countries have pledged hundreds of millions of dollars toward clean energy initiatives to help battle climate change, U.S. Energy Secretary Stephen Chu said on Tuesday.

Meeting in Washington, D.C., for a two-day conference, delegations from 24 countries representing 80 percent of global energy consumption promised 11 initiatives that would mean building fewer power plants and using more clean energy.

"We know the clean energy challenge won't wait, and we won't wait either," Chu said.
With the U.S. Senate virtually gridlocked on passing an energy and climate change package this year, the Obama administration is under pressure to provide leadership in global climate talks that are making little progress.
The countries pledged to improve energy efficiency in appliances and buildings, accelerate deployment of smart grid technology and electric vehicles, and help developing countries embrace low-carbon technologies.
These initiatives "will save enough energy in the next 20 years to equal the output of 500 medium-sized power plants," Chu said.
Eight companies, including Wal-Mart Stores Inc, Target Corp, Marriott International Inc and Nissan Motor Co Ltd, along with the Massachusetts Institute of Technology, backed a plan to create efficiency standards for buildings and industrial facilities.
Britain's Secretary of State for Energy and Climate Change, Chris Huhne, said a group led by his government and Australia will help advance carbon capture and storage (CCS), a technology its backers hope will reduce fossil fuel emissions.
"CCS is going to play absolutely a vital role in tackling global climate change," Huhne said.
The group will reveal recommendations for accelerating the use of CCS technologies before 2020 at the next ministerial meeting in 2011.
Article continues: http://www.reuters.com/article/idUSTRE66J5O320100720