Microsoft HQ Switches to 100% PCR Recycled Paper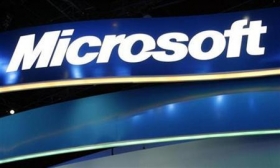 Companies and the office managers that keep them humming have strived for paperless offices for several years. The reality, however, is that old habits die hard for several reasons: many of us just do not like to read data on monitors, endless meetings require charts and proposals, you cannot highlight a screen, and not everyone has an iPad yet.
So while the software giant Microsoft has not yet gone completely paperless, the Redmond, WA-based company has announced a new procurement policy that should earn it corporate social responsibility (CSR) points at a couple levels.
Microsoft announced yesterday that it will purchase only 100% post-consumer recycled (PCR) paper for its offices in the greater Seattle metropolitan area, including its vast Redmond headquarters. The company's previous printing stock was 30%. Microsoft's vendor of choice? Greys Harbor Paper, a company that operates out of nearby Hoquiam and has made printing, food industrial, and packaging paper for almost 20 years. Greys Harbor has won much recognition for its low-impact approach, environmentally-friendly operations, and for using renewable energy to fuel much of its factory capacity.
Other steps the company has taken include salvaging wood waste from forest floors and producing paper through a chlorine-free process. The company also published a sustainability report in 2009 that follows the Global Reporting Initiative's guidelines.
Microsoft claims that the switch to 100% PCW will annually conserve 2.5 million BTUs of energy, reduce 750 million pounds of carbon dioxide from spewing into the atmosphere, and preserve approximately 8000 trees.
Article continues: http://www.triplepundit.com/2011/04/microsoft-100-percent-pcr-recycled-paper/