What makes farmers try new practices?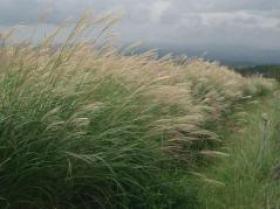 Change is never easy. But when it comes to adopting new agricultural practices, some farmers are easier to convince than others.
A group of researchers at the University of Illinois wanted to know which farmers are most likely to adopt multifunctional perennial cropping systems—trees, shrubs, or grasses that simultaneously benefit the environment and generate high-value products that can be harvested for a profit.
"We surveyed farmers in the Upper Sangamon River Watershed in Illinois to learn their attitudes about growing MPCs on marginal land. We then looked at their demographic data to classify people into different categories related to their adoption potential," says University of Illinois agroecologist Sarah Taylor Lovell.
Using statistical clustering techniques, the team discovered that survey respondents fell into six categories. The "educated networkers" and "young innovators" were most likely to adopt MPCs. On the other end of the spectrum, survey respondents classified as "money motivated" and "hands-off" were least likely to adopt the new cropping systems.
Continue reading at the University of Illinois Urbana-Champaign.
Image via University of Illinois Urbana-Champaign.