Australian Tourism Policies Fail to Address Climate Change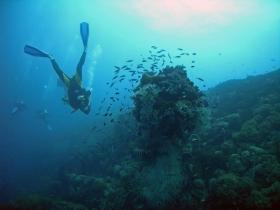 Australia's Federal and State governments are failing to produce effective long-term tourism policy to address climate change, according to the findings of new QUT-led research.
Tourism contributes to climate change
Tourism policy on climate change in Australia is inconsistent and ineffective
Federal and state governments are not collaborating on best practice approaches to tourism policy on climate change
The tourism industry can contribute to the sustainable management of climate change
Dr Char-lee Moyle, from QUT's Australian Centre for Entrepreneurship Research, and her co-authors from Griffith University and James Cook University analysed 477 relevant documents for their paper - Have Australia's tourism strategies incorporated climate change?
Just published in the international Journal of Sustainable Tourism, it reveals only 21% of Australia's tourism strategies mention climate change, with most simply acknowledging it as an issue.
Read more at Queensland University of Technology
Image: A QUT-led study has found Australia's Federal and State governments are failing to effectively consider climate change when formulating tourism policy. (Credit: QUT Marketing & Communication)