Check your carbon footprint -- on your cell phone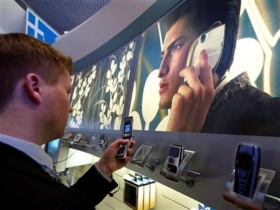 BRUSSELS (Reuters) - Do you have a big carbon footprint? Get out your cell phone and check.
European scientists have devised an online application to measure how much greenhouse gas people emit from the way they travel, light their homes, choose dinner or watch television.
"The idea is to help people be aware of the impact that their personal behavior can have," said Antonia Mochan, a spokeswoman for the European Commission, whose scientists came up with the new application.
"Climate change seems such a big story, people think 'Where can I start?' This can help," she said.
The application, which requires users to input information on their behavior, is available via Web site http://mobgas.jrc.ec.europa.eu and is free of charge.
(Writing by William Schomberg)