Biggest Obstacle to a Climate-Change Bill is America's Agriculture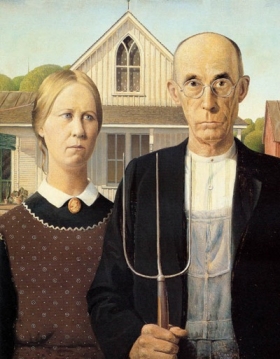 America will not pass a cap-and-trade law in time for the global climate-change summit in Copenhagen next month. To understand why, it helps to ask a farmer. Take Bruce Wright, for example, who grows wheat and other crops on a couple of thousand acres near Bozeman, Montana. His family has tilled these fields for four generations. He loves his job and the rural way of life. But he fears that higher energy prices will endanger both.
To grow his crops, Mr. Wright needs fertilizer, fuel and pesticides—all of which are derived from oil. When the price of oil hit the sky last year, Mr. Wright's operating costs nearly trebled. He survived because the oil-price surge also forced up the price of grain. But such wild swings make him nervous. If he has to invest three times as much in his crop and the crop fails, he says, he will be buried in debt.
Mr. Wright has nothing against alternative energy. He grows camelina, a type of oilseed, to make biodiesel. He cares about energy-efficiency, too: his watering system is powered by gravity, as the water is piped down from the nearby mountains. But he cannot see how he could run his farm without cheap fossil fuels. The work that four generations ago was done by men and horses is now mostly done by machines. He has no full-time employees, but owns about 20 vehicles, plus another 20 broken-down ones he tinkers with or plunders for parts.
Article continues: http://www.economist.com/world/unitedstates/displaystory.cfm?story_id=14844977