Europe moves ahead on Cap & Trade, Japan seen shelving carbon emission trading scheme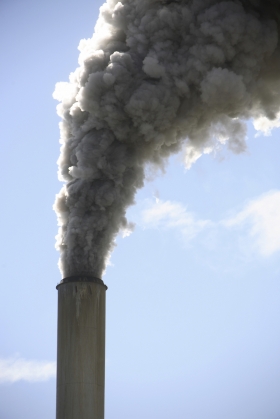 Japan is likely to shelve a plan to introduce carbon emissions trading as the troubled ruling Democratic Party bows to powerful business groups still recovering from a costly downturn.
If confirmed, it would be a massive reversal by the party, which has backed one of the toughest emissions reduction targets of any major economy and said emissions trading was a key way to achieve that goal and drive greater energy efficiency at home.
It would also be a blow to hopes more top greenhouse gas polluting nations outside the European Union would usher in emissions trading, after efforts in the United States and Australia were shelved.
The party said last week the scheme, supposed to be introduced into parliament early next year, could hamper investments in key industries and that the government needed to carefully study it further. A Cabinet Office official also told Reuters on Tuesday the government would look carefully at the issue.
Analysts said this is tantamount to recommending the plan be frozen. The government, which aims to decide its stance by the end of this month, is expected to follow the Democratic Party's proposal.
"The Democratic Party is a ruling party. If the party makes such a decision, the government cannot help respecting it," said Kazuo Matsushita, professor of the Graduate School of Global Environmental Studies at Kyoto University.
"So far I have not seen any strong leadership from Prime Minister (Naoto) Kan on the environmental front."
The party pledged in an election last year to set up a carbon trading market to help the nation meet a target to cut greenhouse gas emissions by 25 percent from 1990 levels by 2020.
Article continues: http://www.reuters.com/article/idUSTRE6BK1ZQ20101222