DigitalGlobe Partners with Extreme Ice Survey to Monitor World's Glaciers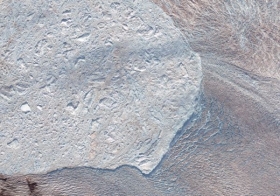 A new report released this week by high-resolution satellite imagery provider DigitalGlobe in partnership with Extreme Ice Survey (EIS) reveals environmental changes as told by the world's climate change barometers – glaciers. Using a combination of on-the-ground photography with satellite imagery to monitor the state of the world's glaciers, the organizations issued the "Worldwide Glacier Monitoring Report," a first in a series of reports that depict satellite images from the last three years to show how three glaciers – Khumbu Glacier at Mt. Everest, the Ilulissat Glacier in Greenland and the Breidamerkurjökull Glacier in Iceland – have changed over time.

Glaciers are a clear indicator of the state of the environment and a thermometer of local and regional climate conditions. Since 1995, Ilulissat Glacier, the largest producer of icebergs in Greenland, doubled its flow speed and volume of ice discharged due to warming air and ocean temperatures. The combined effect of ice loss in mountains and ice caps in Greenland and Antarctica will produce at least 3 feet of sea level rise by 2100, dislocating at least 150 million people. As the planet becomes warmer, sea levels will continue to rise.

"It's been well-documented by many observers worldwide that the vast majority of glaciers outside Antarctica are retreating," said EIS Founder James Balog. "We must continue to watch the world's ice masses and use technology like satellite imagery to help us keep a steady eye on our world and preserve the health of our terrestrial home."

Future glacier reports will combine data from actual visits to the glaciers, time-lapse photography and stereo imagery to give an even clearer picture of the true state of the world's glaciers.

"Whether we're working with a civil government or a nonprofit organization, we believe that proactively and constantly monitoring the Earth can best help us preserve its resources," said Stephen Wood, Vice President of DigitalGlobe's Analysis Center. "That's why we are so proud to work with partners like EIS. By regularly collecting imagery of the world's glaciers, we can instantly see what's changed, or hasn't, and add an unblinking eye to the environmental watch."
For more information or to download the full report, visit: http://www.digitalglobe.com/index.php/27/Sample+Imagery+Gallery.