Growth of Renewables will continue with continued subsidies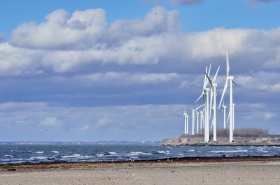 The International Energy Agency predicts renewables will become the world's second-largest source of power generation by 2015 and close in on coal as the primary source by 2035.
But according to the 2012 edition of its flagship publication, the World Energy Outlook, the agency warns this rapid increase is critically dependent on continued subsidies.
It says in 2011, these subsidies (including for biofuels) amounted to $88 billion, but over the period to 2035 need to amount to $4.8 trillion; over half of this has already been committed to existing projects or is needed to meet 2020 targets.
Ambitions for nuclear have been scaled back as countries have reviewed policies following the accident at Fukushima Daiichi, but capacity is still projected to rise, led by China, Korea, India and Russia.
The report, which was launched in London today, also warns the race is on to improve energy efficiency if the world is to limit global warming to 2°C.
Fatih Birol, IEA Chief Economist and the WEO's lead author, said: "Our analysis shows that in the absence of a concerted policy push, two-thirds of the economically viable potential to improve energy efficiency will remain unrealised through to 2035".
"Action to improve energy efficiency could delay the complete 'lock-in' of the allowable emissions of carbon dioxide under a 2ºC trajectory – which is currently set to happen in 2017 – until 2022, buying time to secure a much-needed global climate agreement.
"It would also bring substantial energy security and economic benefits, including cutting fuel bills by 20% on average."
Wind turbines via Shutterstock.
Read more at ENN Affiliate, ClickGreen.