Climate Change Finally Getting Our Collective Attention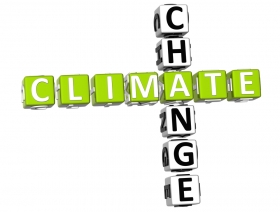 It's that time of year when we look back and reflect on the past year and make silly lists. Well this list is far from silly – it is quite sobering news for many of us to accept. In 2012, climate change came to the forefront. Here are 5 reasons why:
5) 2012 was the hottest year on record.
A December 2012 report by the independent non profit organization Climate Central states: "There is a 99.99999999 percent chance that 2012 will be the hottest year ever recorded in the continental 48 states, based on our analysis of 118 years of temperature records through Dec. 10, 2012." Not that we won't see more days with below freezing temperatures and chilling winds, but those days are becoming less frequent. While this is good news for those that hate the cold, it is bad news for the planet, as sea levels rise and arctic habitats disappear.
4) Politicians are starting to notice.
Other than the quite embarrassing absence of any mention of climate change in the presidential debates this fall, more leaders in business, politics, and the media are bringing this issue to the forefront. Eight out of ten companies are incorporating climate change into their business agenda and organizations including the World Bank, the American Meteorological Society, and even the head of the world's largest mining company, Australian BHP Billiton, have issued statements regarding the reality and threat of climate change. Governor Cuomo, Mayor Bloomberg, other political leaders are also making climate change preparation a top policy issue.
Climate Change Crossword image via Shutterstock.
To learn the top 3 reasons, link to ENN Affiliate, TriplePundit.