BP accused of repeated shortcuts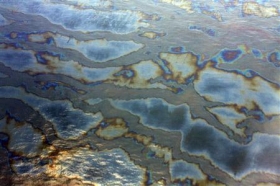 Lawmakers accused BP Plc on Monday of repeatedly taking risky shortcuts on its blown-out Gulf of Mexico oil well, while President Barack Obama pushed the energy giant to compensate spill victims.

Setting the stage for a showdown with BP executives at congressional hearings starting on Tuesday, two Democratic lawmakers said the British company chose faster and cheaper drilling options in the Gulf of Mexico that "increased the danger of a catastrophic well failure."

The usually clubby oil industry may fragment in front of Congress as top executives from BP, Exxon Mobil, Chevron, ConocoPhillips and Royal Dutch Shell argue that deepwater drilling is safe if proper procedure is followed.
"This incident represents a dramatic departure from the industry norm in deepwater drilling," Exxon Mobil Chairman and Chief Executive Rex Tillerson said in prepared testimony obtained by Reuters.
Millions of gallons (liters) of oil have gushed into the Gulf since an April 20 explosion on an offshore rig killed 11 workers and ruptured BP's well.
The spill, the biggest in U.S. history, has soiled 120 miles of U.S. coastline, imperiled multibillion-dollar fishing and tourism industries, and killed birds, sea turtles and dolphins.
The massive spill has overshadowed Obama's political agenda, eclipsing job creation and Wall Street reform. Both are key issues in November congressional elections in which Obama's fellow Democrats are expected to face a tough fight to hold onto their majorities in both houses.
Obama, on his fourth visit to the Gulf Coast since the crisis began, said he would press BP executives at a White House meeting on Wednesday to deal "justly, fairly and promptly" with spill damage claims.
Article continues: http://www.reuters.com/article/idUSTRE6573FD20100615