Yum! Brands announces 'greener' paper policy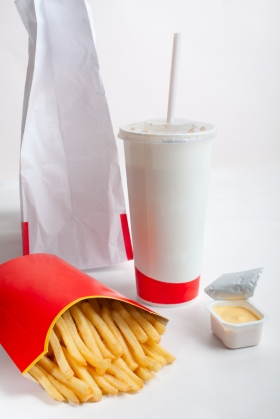 KCF, Pizza Hut, Taco Bell policy excludes fiber from conversion of old-growth rainforests to plantations.
After a prolonged campaign by environmental activists, the world's largest fast food company has announced a new sourcing policy that will shift it toward greener packaging materials.
Yum! Brands, the restaurant giant that owns Taco Bell, KFC, and Pizza Hut, says it will exclude paper and cardboard that has been sourced via the destruction of tropical rainforests. Yum also says it will increase the proportion of recycled content in its packaging; eliminate fiber from forests that have been converted to plantations and forests where wood has been harvested in violation of human rights; and timber from unknown origins.
"Given the large volume of packaging we buy, Yum! is uniquely positioned to provide environmentally preferable packaging to our consumers around the globe while also reducing our impact on the environment and our communities," Yum said in a statement on its web site. "Yum! is committed to making sustainable packaging a priority."
Yum says it will give preference to suppliers who source wood fiber which meets "the most rigorous forest management standards" including the Forest Stewardship Council (FSC) and the Program for Endorsement of Forest Certification (PEFC) provided it meets overarching criteria on plantations, rights, and high conservation value. The standards suggest that Yum will exclude fiber produced via the conversion of primary forests for plantations, a long-running demand by environmental groups, including Greenpeace and the Dogwood Alliance, as well as young activist Cole Rasenberger.
Yum will release "a more detailed procurement policy with public targets to achieve these goals" by 2014.
Conversion of forests for paper and packaging production is one of the biggest drivers of deforestation in some regions. Researchers estimate that up to a quarter of forest clearing in Sumatra since in mid-1980's was the result of pulp and paper production.
Yum! Brands announced in their Forest Policy statement: "Over the next several months, Yum! will engage with our suppliers and gathering data on all paper-based packaging sourcing to assess our current state. This will allow us to better understand the forest sources of our fiber, identify higher risk sources, avoid or phase out of unwanted sources, and preference more responsible sources. By 2014, we will release a more detailed procurement policy with public targets to achieve these goals. We are collaborating with a third-party to assist us in this effort."
Continue reading at MONGABAY.COM.
Fast food packaging image via Shutterstock.