Soil Holds Potential to Slow Global Warming, Stanford Researchers Find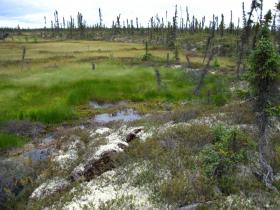 If you want to do something about global warming, look under your feet. Managed well, soil's ability to trap carbon dioxide is potentially much greater than previously estimated, according to Stanford researchers who claim the resource could "significantly" offset increasing global emissions. They call for a reversal of federal cutbacks to related research programs to learn more about this valuable resource.
The work, published in two overlapping papers Oct. 5 in Annual Review of Ecology, Evolution and Systematics and Global Change Biology, emphasizes the need for more research into how soil – if managed well – could mitigate a rapidly changing climate.
"Dirt is not exciting to most people," said Earth system science professor Rob Jackson, lead author of the Annual Review of Ecology, Evolution and Systematics article and co-author of the Global Change Biology paper. "But it is a no-risk climate solution with big co-benefits. Fostering soil health protects food security and builds resilience to droughts, floods and urbanization."
Read more at Stanford University
Image: Forested permafrost degrading in Alaska leaving behind carbon-emitting wetlands. (Credit: Jennifer Harden)