Exposure to Glyphosate, Chemical Found in Weed Killers, Increased Over 23 Years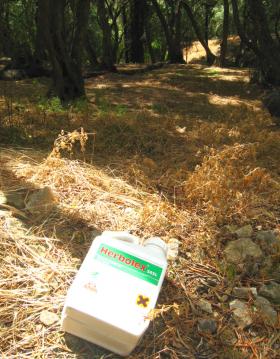 Analyzing samples from a prospective study, University of California San Diego School of Medicine researchers found that human exposure to glyphosate, a chemical widely found in weed killers, has increased approximately 500 percent since the introduction of genetically modified crops.
"The data compares excretion levels of glyphosate and its metabolite aminomethylphosphonic acid in the human body over a 23-year time span, starting in 1993, just before the introduction of genetically modified crops into the United States," said Paul J. Mills, PhD, UC San Diego School of Medicine professor of Family Medicine and Public Health and director of the Center of Excellence for Research and Training in Integrative Health.
Glyphosate is a key ingredient in the herbicide brand Roundup. Use of this herbicide has increased approximately 15-fold since 1994, when genetically modified "Roundup Ready" glyphosate-tolerant crops were introduced. Historically, it is used on genetically modified soy and corn, but it is also sprayed on a substantial portion of wheat and oats grown in the U.S., said Mills.
"Our exposure to these chemicals has increased significantly over the years but most people are unaware that they are consuming them through their diet."
Continue reading at University of California - San Diego
Image: Empty Glyphosate container
Image Credit: Parkywiki via Wikimedia Commons