Avian Flu From Abroad Can Spread in North American Poultry, Wild Birds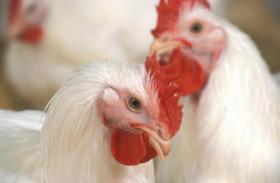 Some avian influenza, or bird flu, viruses that are able to enter North America from other continents through migrating birds can be deadly to poultry and can infect waterfowl populations, according to a recently published U.S. Geological Survey study.
Scientists from the USGS analyzed the genes, or genome, of the avian flu viruses that spread in the United States during 2014-2015. This outbreak resulted in more than $3 billion in losses to the United States poultry industry. The study found that even though the viruses likely evolved in Asia, they easily infected and spread among North American wild birds. The viruses were also able to spread between domestic and wild birds, in a process called spillover. However, this study found that the rate of spillover was minor, and the poultry outbreak was able to persist without further transmission from wild birds.
"Results from our study are important because they can help managers enhance biosecurity and guard against the most likely sources of avian flu outbreaks in the United States," said Dan Grear, a disease ecologist with the USGS National Wildlife Health Center and the lead author of the study.
Continue reading at USGS (United States Geological Survey).
Image via USGS.