Tourists Must Now Sign an Environmental Pledge to Enter Palau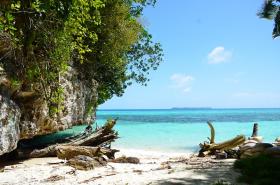 Visitors to the tiny island nation of Palau in the Pacific Ocean are now being required to sign a pledge that they will not damage the environment during their stay, The Guardian reports. It is the first such immigration policy in the world.
Stamped in travelers' passports, the pledge is a formal promise to Palau's children that visitors will "preserve and protect your beautiful and unique island home."
"I vow to tread lightly, act kindly, and explore mindfully. I shall not take what is not given. I shall not harm what does not harm me," it reads. More than 6,000 visitors have already signed the pledge in the first two weeks of it being enacted.
Read more at Yale Environment 360
Photo credit: CCPAPA via Pixabay