Research finds North Atlantic Oscillation synchronises tree reproduction across Europe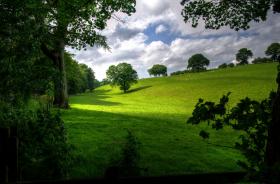 Research by the University of Liverpool has found a strong correlation between the North Atlantic Oscillation and synchronised tree reproduction across Europe, supporting the idea that this phenomenon plays a greater role in large scale masting, the process whereby forest trees produce large numbers of seeds in the same year.
The North Atlantic Oscillation (NAO) refers to the large scale changes in pressure that occur naturally in the North Atlantic region. It has been shown to have a strong effect on atmospheric circulation and European climate.
It is known that tree reproduction tends to be strongly synchronised within local populations, so that if one tree is producing a very heavy seed or fruit crop, it is very likely that a neighbouring tree will also be heavily fruiting.
Continue reading at University of Liverpool
Image via Pixabay