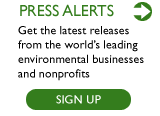 editorial_affiliates
Our Editorial and News Affiliates
The Science and Development Network aims to provide reliable and authoritative information about science and technology for the developing world. Their goal is to help both individuals and organizations in developing countries make informed decisions about how science and technology can improve economic and social development.

Website: http://www.scidev.net/
Contact:
General queries: info@scidev.net
Editorial queries: editor@scidev.net
Technical queries: support@scidev.net

SciDev.Net
9-11 Richmond Buildings
London W1D 3HF
UK
T +44 (0) 20 7292 9910
Scientists have long been implicated, whether actively or tacitly, in developed countries' campaigns to seek out and secure natural resources to fuel industrialisation and maintain their own living standards.This was the motive behind many 'scientific' expeditions to explore and map out the centre of Africa in the nineteenth century. More recently, studying indigenous medicine has become a cost-effective way of identifying active chemical ingredients from plants that might be valuable in modern medicine.