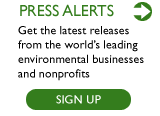 editorial_affiliates
Our Editorial and News Affiliates
CleanTechies is a leading career site & business network providing insight, orientation, and opportunities for the CleanTech community. It focuses on renewable energy, resource efficiency, green building, and sustainable transportation.
Website: http://cleantechies.com
Contact:
Phone: +1 (415) 830-3878

Email: Contact (at) CleanTechies.com
The failure to reach the sales targets for the Chevrolet Volt and Nissan Leaf has led to considerable finger pointing about so-far disappointing attempts to mass market plug-in electric vehicles (PEVs). PEVs have increasingly become fodder for politics as every misstep reinforces what opponents call their inevitable failure. But the real problem was in the original lofty expectations for PEV penetration by both the auto makers and the government, which were unreachable given the cost of the vehicles. As we've said all long, the government's projection of 1 million PEVs on US roads by 2015 was too aggressive given the short timeframe to get new vehicles to market and the nascent state of the technology .