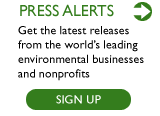 editorial_affiliates
Our Editorial and News Affiliates
Sive Paget & Riesel is a law firm located in New York that is a leader in the field of environmental law and litigation. The firm has been a pioneer in environmental law for over forty years and continues to be an industry leader in Environmental Law, Commercial and Employment Litigation, Development & Land Use, and Municipal Law. For the past six years, SPR has been ranked the #1 Environmental Law Firm in New York by an independent ratings organization.

The SPR Environmental Law Blog contains news & updates concerning significant legal developments in the field of environmental law.
Please visit the blog here: http://blog.sprlaw.com
Website: http://www.sprlaw.com
Contact:
Ashley S. Miller
SIVE PAGET & RIESEL, P.C.
460 Park Avenue, 10th Floor
New York, NY 10022
P: 212 421-2150
F: 212 421-1891
amiller(at)sprlaw.com

RSS: http://feeds.feedburner.com/sprlaw
Earlier this month, the Council on Environmental Quality ("CEQ") and the Advisory Council on Historic Preservation ("ACHP") published a new handbook governing the coordination of project review under the National Environmental Policy Act ("NEPA") and Section 106 of the National Historic Preservation Act ("Section 106"). Drawing from existing rules and guidance from both agencies, the Handbook for Integrating NEPA and Section 106 Reviews (the "Handbook") summarizes regulatory requirements; provides checklists and flow-charts to assist project sponsors and reviewing agencies; and emphasizes opportunities to synchronize and streamline review under both statutes.