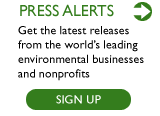 editorial_affiliates
Our Editorial and News Affiliates
Oceana Campaigns to Protect and Restore the World's Oceans. Their teams of marine scientists, economists, lawyers and advocates win specific and concrete policy changes to reduce pollution and to prevent the irreversible collapse of fish populations, marine mammals and other sea life. Global in scope, Oceana has campaigners based in North America (Washington, DC; Juneau, AK; Los Angeles, CA), Europe (Madrid, Spain; Brussels, Belgium) and South America (Santiago, Chile). More than 300,000 members and e-activists in over 150 countries have already joined Oceana.
Website: http://oceana.org/international-home-nao/
Contact:
Oceana
2501 M Street, NW
Suite 300
Washington, D.C. 20037-1311 USA
phone: +1 (202) 833 3900
fax: +1 (202) 833 2070
toll-free: 1 877 7 OCEANA or 1 800 8 OCEAN 0

General Information: info@oceana.org
Today, as the nation's top leaders in fishery management come together at the 2013 Managing Our Nation's Fisheries Conference in Washington, D.C. to discuss science and sustainability, Oceana released a new report finding that illegal, unregulated and unreported (IUU) fishing leads to seafood fraud and threatens fishing economies, seafood consumers and vulnerable marine species on a global scale. According to recent estimates, IUU fishing accounts for 20 percent of the global catch and contributes to economic losses of $10-23 billion, while also threatening 260 million jobs that depend on marine fisheries around the world. "Similar to the illegal ivory trade, pirate fishing is decimating the ocean's most vulnerable and valuable wildlife - we are losing the elephants of the sea to poachers," said Oceana campaign director and senior scientist Margot Stiles. "By fishing illegally, including in national parks, and targeting endangered species with destructive gear, poachers provoke economic losses in the billions of dollars every year, undermining decades of conservation by more responsible fishermen."