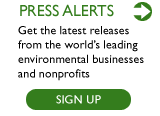 editorial_affiliates
Our Editorial and News Affiliates
NoCamels is the number 1 website on Israeli innovation news. Its coverage includes new environmental startups, research and technologies in Israel, the country with the highest concentration of startups in the world. With writers touring up and down the country in search of the latest and most fascinating environmental innovations, NoCamels offers a unique look into this constantly changing industry.

Visit us @ www.nocamels.com or join our Facebook page for daily updates @ www.facebook.com/nocamels.

Website: http://nocamels.com/
Contact:
Michal Divon
Public Relations Director

Tel: 972 54 2110622
Fax: 972 9 9527650
Many of the frustrations that come from living in big cities are ultimately tied to our vehicles. Dirty and dusty air, foggy skies, crowded streets, fights over parking spots and traffic jams can all damper our moods. For many, other methods of personal transportation, such as bicycles and Segways, have become preferred solutions. Taking easy transportation into a new direction, Israeli-native Amir Ziad invented a personal transportation vehicle called muvE that picks up where the Segway and the electric scooter left off.