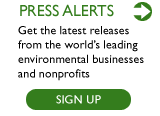 editorial_affiliates
Our Editorial and News Affiliates
NoCamels is the number 1 website on Israeli innovation news. Its coverage includes new environmental startups, research and technologies in Israel, the country with the highest concentration of startups in the world. With writers touring up and down the country in search of the latest and most fascinating environmental innovations, NoCamels offers a unique look into this constantly changing industry.

Visit us @ www.nocamels.com or join our Facebook page for daily updates @ www.facebook.com/nocamels.

Website: http://nocamels.com/
Contact:
Michal Divon
Public Relations Director

Tel: 972 54 2110622
Fax: 972 9 9527650
The American Medical Association has issued an official statement warning against the health hazards posed by exposure to artificial light for hours at work or during sleep. Prof. Abraham Haim of the University of Haifa's Israeli Center for Interdisciplinary Research on Chronobiology has conducted research on the subject. "The fact that the AMA has taken this matter seriously and come to the conclusion that exposure to light at night is indeed a health hazard is a form of recognition for the various studies that experts such as Prof. Haim have been conducting over recent years," the university stated on Monday. The AMA's policy announcement supports Haim's research conclusions, it said.