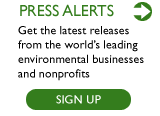 editorial_affiliates
Our Editorial and News Affiliates
Oceana Campaigns to Protect and Restore the World's Oceans. Their teams of marine scientists, economists, lawyers and advocates win specific and concrete policy changes to reduce pollution and to prevent the irreversible collapse of fish populations, marine mammals and other sea life. Global in scope, Oceana has campaigners based in North America (Washington, DC; Juneau, AK; Los Angeles, CA), Europe (Madrid, Spain; Brussels, Belgium) and South America (Santiago, Chile). More than 300,000 members and e-activists in over 150 countries have already joined Oceana.
Website: http://oceana.org/international-home-nao/
Contact:
Oceana
2501 M Street, NW
Suite 300
Washington, D.C. 20037-1311 USA
phone: +1 (202) 833 3900
fax: +1 (202) 833 2070
toll-free: 1 877 7 OCEANA or 1 800 8 OCEAN 0

General Information: info@oceana.org
Scientists are finding evidence of widespread malnutrition in commercial and recreational fish, marine mammals, and seabirds because of the global depletion of the small fish they need to survive, according to Oceana's new report, "Hungry Oceans: What Happens When the Prey is Gone?" These "prey fish" underpin marine food webs and are being steadily exhausted by heavy fishing, increasing demand for aquaculture feed, and climate change.