Batteries Are the Shocking Truth about Electric Cars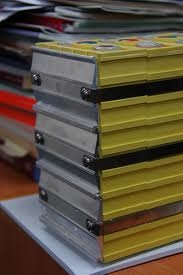 President Barack Obama flew to Holland, Mich., recently to attend groundbreaking ceremonies for a new lithium-ion battery plant, which the White House advertised as an example of federal stimulus grants at work and a gateway to a clean-energy future.

Great stuff — if you don't look too hard.

Indeed, the Holland plant, effusively hailed by Michigan Gov. Jennifer Granholm as creating 300 jobs, and 62,000 "green" jobs down the road, will produce batteries in America.
But Compact Power Inc., which received $151 million from a federal stimulus program to open the $303 million plant, isn't American and neither is its technology: It's a subsidiary of the giant South Korean conglomerate LG Chem, and its technology is Asian.
Also that age-old bugaboo for electric cars — range and battery life — is still a work in progress. General Motors says its Chevy Volt will go up to 40 miles on a single charge and will have a range-extending, gasoline-assist feature. Nissan's fully electric car, the Leaf, will have a 100-mile range. Ditto Ford's electric Focus. Much depends on driving conditions.
Lithium-ion batteries are way ahead of traditional lead-acid batteries in power and weight, but they aren't perfect. As yet, the best battery is far from being a competitor for a tank of gasoline.
There's a back story here. The most obvious narrative is the need to create jobs in Michigan, and the hope is that electric vehicles will bolster car production there.
More obscure is the administration's belief that a brave, new clean-energy America can produce jobs and reduce the output of greenhouse gases. In Obamaland, windmills will turn silently through the night, while millions of fully electric cars get their batteries topped up in driveways and garages.
Article continues: http://oilprice.com/Alternative-Energy/Renewable-Energy/Batteries-Are-the-Shocking-Truth-about-Electric-Cars.html