Renewable Energy Incentives Future in Danger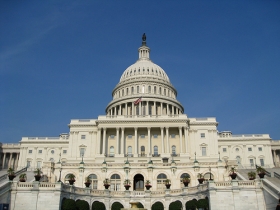 Political rancor seems likely to derail a vitally important piece of legislation affecting the renewable energy sector.
The Investment Tax Credit (ITC) grant scheme was introduced as part of the 2009 U.S. stimulus package, and it was considered a key piece of legislation by the green sector because it supported the industry during an economic recession when venture capital all but dried up.
Clean technology manufacturers are now looking to the Democrats to extend the ITC past its scheduled end point this month, but Republicans stalled the legislation until the White House capitulated on extending the Bush-era tax cuts for the wealthiest Americans. With Congress currently embroiled in a lame duck session, and filibusters threatened at every turn, it remains uncertain if the legislation stands a snowball's chance.
The ITC offers developers of wind, solar and other renewable energy projects grants worth up to 30 percent of development costs. As a result of the impasse, a number of large-scale solar thermal projects in the Golden State are rushing to break ground this month so they can still qualify for the funding.
Last week, it appeared that Democratic senators Max Baucus and Harry Reid had hit upon a proposal that would extend the grants through 2011, in exchange for extending the tax cuts to Americans making less than $200,000. That optimism proved short-lived. Republicans decided that compromise wasn't nearly enough, and the bill failed to secure the 60 votes required to prevent deadlock. The new compromise offers some hope, but with the incoming Congress dedicated most ardently to the concept of debt reduction, this type of funding is unlikely to be popular.
Article continues: http://www.triplepundit.com/2010/12/renewable-energy-incentives-bill-danger/