Texas grid narrowly avoids power outages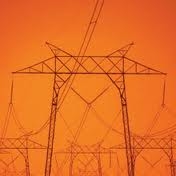 For the second time this month, the Texas power grid on Wednesday was forced to curtail power to some industrial customers, but avoided a wider power disruption as triple-digit temperatures bake the state.
The start of public school classes across the state this week has exacerbated this summer's already record-breaking power demand due to an unrelenting heat wave and widespread drought, according to the Electric Reliability Council of Texas (ERCOT), the state's primary grid operator.
The state's power resources have been strained to keep residential lights and air-conditioners running since early August.
On Wednesday, the high in Houston, the state's largest metro area, hit 102 degrees Fahrenheit (38 Celsius) while Dallas reached 105. San Antonio, Austin and other cities also reported triple-digit temperatures.
Power plant outages increased to about 5,000 megawatts and lower output from wind farms contributed to Wednesday's tight supply.
Only 880 megawatts of wind was on the grid over the afternoon peak, down from 1,500 MW a day earlier, said ERCOT spokeswoman Dottie Roark.
"Until we get a break in the temperatures and the drought, we are going to have more days like this," said Roark.
Peak-hour demand has exceeded 66,000 MW on 15 days this month and exceeded 67,000 MW on at least five days, according to initial data from ERCOT.
That far outpaces last summer when power demand peaked at 65,776 MW during the first week of school.
The agency had warned earlier that shrinking supplies might force the use of rolling outages and said conservation was needed from 3 p.m. to 7 p.m. CDT (2000-2400 GMT).
The loss of a single large generating unit could have forced the imposition of rolling outages, something that has occurred in ERCOT only three times in 21 years.
Two small gas-fired units, totaling 120 MW, which ERCOT requested return from mothball status, were called to run on Wednesday when real-time prices reached $3,000 per megawatt-hour, the maximum under a market cap.
Photo credit:  Cornell University
Article continues: http://www.reuters.com/article/2011/08/25/us-utilities-texas-grid-idUSTRE77N72G20110825