How cities can fight climate change most effectively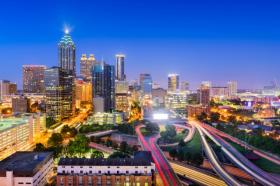 What are the best ways for U.S. cities to combat climate change? A new study co-authored by an MIT professor indicates it will be easier for cities to reduce emissions coming from residential energy use rather than from local transportation — and this reduction will happen mostly thanks to better building practices, not greater housing density.
The study analyzes how extensively local planning policies could either complement the Obama administration's Clean Power Plan (CPP) of 2015 or compensate for its absence. The CPP is intended to reduce greenhouse gas emissions from power plants. In early 2016, a U.S. Supreme Court ruling halted the measure's potential enactment; the legal case is unresolved and the Trump administration has announced it intends to unwind the CPP.
"Our take-home message is that cities can do a lot at the local level with housing stock," says David Hsu, an assistant professor in MIT's Department of Urban Studies and Planning, and one of three co-authors of a new paper detailing the study's findings. However, he adds, "In transportation, cities can't make up for the loss of a national strategy."
Read more at Massachusetts Institute of Technology
Image Credit: Massachusetts Institute of Technology