How "Natural" are Naturally Labeled Foods?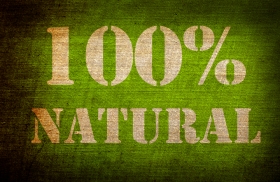 A wide variety of packaged food that carry the label "natural" on US supermarket shelves were found to contain substantial amounts of genetically modified organisms (GMO), according to product testing organization Consumer Reports.
Tests on dozens of common food products including breakfast cereals, crisps and infant formula found almost all of them contained recognizable levels of GMOs.
The research results has led to Consumer Reports to now call for the mandatory labeling of GMOs in food and a ban on the "natural" label, which suggest products don't contain the controversial ingredients.
A recent survey of 1,000 American adults conducted by the Consumer Reports National Research Center showed that a majority of people – 64 percent – mistakenly equate "natural" with no GMOs. The same survey also showed that nearly three-quarters of all Americans are seeking foods produced without genetically modified organisms.
"Foods that are frozen, made from concentrate or homogenized are all required to be labeled. Why shouldn't products containing GMOs also be labeled?" said Jean Halloran, Director of Food Policy Initiatives. "Shoppers are being misled when they buy products labeled 'natural' given their expectation that they are getting food that contain no GMOs."
Consumer Reports set out to discover how many foods contain GMOs, and whether or not people could rely on packaging claims that suggest there are no GMOs in certain products.
The organization bought more than 80 different processed foods containing corn or soy, two of the most widely grown genetically engineered crops in the US. It tested at least two samples of each product – each sample from a different lot – to measure GMO content. Finally, it compared the test findings with product claims to determine which ones were valid, and which ones were not. The products were purchased between April and July 2014.
In order for a product to qualify as non-GMO it had to have no more than 0.9 percent genetically modified corn or soy. In the European Union, ingredients that are greater than 0.9 percent GMO must be labeled as having GMOs.
Continue reading at ENN affiliate, ClickGreen.
Label image via Shutterstock.