Scientists reveal source of human heartbeat in 3D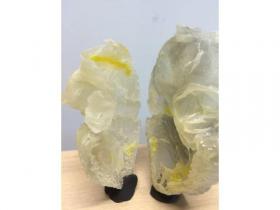 A pioneering new study is set to help surgeons repair hearts without damaging precious tissue.
A team of scientists from Liverpool John Moores University (LJMU), The University of Manchester, Aarhus University and Newcastle University, have developed a way of producing 3D data to show the cardiac conduction system - the special cells that enable our hearts to beat – in unprecedented detail. The findings were published in Scientific Reports.
The new data in this study gives them a much more accurate framework than previously available for computer models of the heartbeat and should improve our ability to make sense of troublesome heart rhythms like atrial fibrillation that affects 1.4 million people in the UK. The data reveals exactly where the cardiac conduction system is in a normal heart. For example, it shows just how close it runs to the aortic valve.
Professor Jonathan Jarvis who is based at the LJMU School of Sport and Exercise Sciences explained: "The 3D data makes it much easier to understand the complex relationships between the cardiac conduction system and the rest of the heart. We also use the data to make 3D printed models that are really useful in our discussions with heart doctors, other researchers and patients with heart problems.
Read more at University of Manchester
Image: This is a 3-D print in plastic showing the same heart. You can handle the print and point out the cardiac conduction system. The heart is printed in three pieces (two shown here) so you can open it and see the interior surface. (Credit: The University of Manchester)