Novel Technique Explains Herbicide's Link to Parkinson's Disease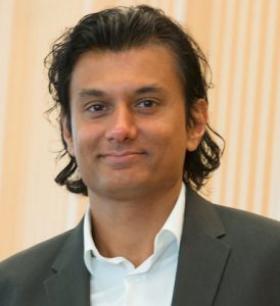 Northwestern Medicine scientists have used an innovative gene editing technique to identify the genes that may lead to Parkinson's disease after exposure to paraquat, a commonly-used herbicide.
This study, which utilized the CRISPR-Cas9 gene-editing tool, serves as a proof-of-concept for using genetic screens to investigate the biology of oxidative stress, according to senior author Navdeep Chandel, PhD, the David W. Cugell, MD, Professor of Medicine in the Division of Pulmonary and Critical Care and of Cell and Molecular Biology.
The study was published in Nature Chemical Biology and the first author was Colleen Reczek, PhD, a postdoctoral fellow in Chandel's lab. Other authors included Chandel lab members Hyewon Kong, a student in the Walter S. and Lucienne Driskill Graduate Program in Life Sciences, and Inmaculada Martinez-Reyes, PhD, a postdoctoral fellow.
The use of paraquat, which causes cell death via oxidative stress, is restricted in the United States and banned in the European Union, but the chemical is still used widely throughout Asia and the developing world, according to Chandel. Ingestion of paraquat can lead to lung fibrosis or even death, but a 2011 studylinked occupational use to an increased risk for Parkinson's disease, renewing interest in its impact on humans.
Read more at Northwestern University
Image: Navdeep Chandel, PhD, the David W. Cugell, MD, Professor of Medicine, was senior author on a study published in Nature Chemical Biology. (Credit: Northwestern University)