Ending India's Massive Power Grid Outages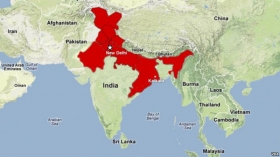 On July 30th and 31st, the world's largest blackout – The Great Indian Outage, stretching from New Delhi to Kolkata – occurred. This blackout caused by northern power grid failure left nearly 700 million people – twice the population of the U.S. – without electricity. A grid failure of this magnitude has thrown light on the massive demand for power in a country and its struggle to generate a much-needed power supply.
India aims to expand its power-generation capacity by 44 percent over the next five years. In June, the country's power generation fell short by 5.8 percent against a peak-hour demand for 128 gigawatts, according to government data. India is divided into five regional grids, which are all interconnected, except for the southern grid. All the grids are being run by Power Grid, which operates more than 100,000 kilometers of electricity transmission lines.
Serious concerns have been once again raised about the country's growing infrastructure and inability to meet its energy needs. Government officials have concluded, "The grid failed because of the overloading of power," and contend that "many states" try to take more power than they are allotted from the grid.
The country's lack of energy security is a major constraint to its capacity to generate power. The slow pace of tariff reforms is hindering infrastructure investment at the state level in most parts of the country. The centralized model of power generation, transmission and distribution is growing more and more costly to maintain at current levels to meet increasing energy needs. The blackout and shortage of power are hampering India's economic growth and its capacity for growth.
Article continues at ENN affiliate, Triple Pundit
Image credit: Defense Pakistan