Scientists, U.N. Agencies Meet to Discuss World's Water Needs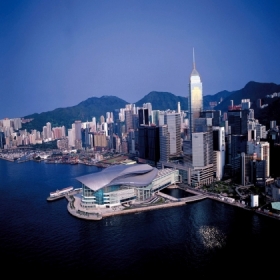 STOCKHOLM, Sweden -- Scientists, U.N. agency representatives and professionals from more than 130 countries meet in Sweden this week to discuss the world's water needs and sources.
World Water Week organizers said discussions at the meeting, which begins in Stockholm on Monday, will focus on global water sustainability -- crucial to food security, human health, energy supplies and industrial production.
Forty percent of the people who attend World Water Week, an annual international meeting, come from developing countries. Also attending are representatives from business, government, water management and intergovernmental organizations.
Among the speakers Monday will be Swedish Prime Minister Fredrik Reinfeldt and Professor Perry L. McCarty of Stanford University in California, who won the 2007 Stockholm Water Prize for his methods of improving biological treatment processes of water.
Sweden's King Carl XVI Gustaf will attend the award ceremony at a Royal Banquet on Thursday at the Stockholm City Hall.
The Stockholm Water Prize is awarded annually to individuals and institutions for making a substantial contribution to the preservation, enhancement or availability of the world's water resources.
------
On the Net:
Source: Associated Press
Contact Info: