Design Competition to Determine Four New LEED Platinum Homes in New Orleans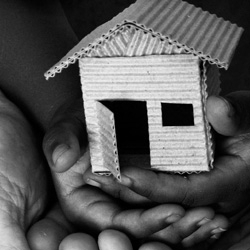 At the onset of the 5th anniversary of Hurricane Katrina, students and emerging professionals are putting their time towards helping to rebuild New Orleans in a sustainable fashion. The 2010 US Green Building Council Natural Talent Design Competition, in partnership with the Salvation Army's EnviRenew program, is preparing to have the final student and emerging professional designs for a small, green and affordable home judged by an internationally recognized panel in conjunction with the citizens of New Orleans' Broadmoor neighborhood (where the homes will be built).
The designs, to be occupied by elderly couples, are designed to be LEED for Homes Platinum certified. Each home will be 880 SF, 7' above grade for flood considerations and utilize Universal Design standards, all for under $100,000! All entries are currently on display through the Open Architecture Network and represent entries from 31 host USGBC Emerging Professional Committees, which coordinated the local marketing and first round of local judging.
The top four designs, two students and two emerging professional teams, will be announced by the end of August. Each of the winning teams will be honored by having their designs built for local residents in need, an incredible feat for both residents and designers. They will then enter into a measurement and verification period, a first for any design competition, to determine the grand prize winner a year after occupancy. During this measurement and verification period each home will be evaluated on energy efficiency, water use reduction, and indoor air quality among others. USGBC has elevated the conventional 'design' competition by implementing the measurement and verification period to test the built homes against their sustainable design claims, an issue striking the green building industry as a whole currently.
USGBC staff member George Hayward, coordinator for the Natural Talent Design Competition national judging and implementation, spoke about the benefits of partnering with EnviRenew for the first time, "Through this competition, USGBC has encouraged students and emerging professionals to utilize and expand their knowledge of the LEED for Homes rating system while also working toward improving the lives of New Orleanians. EnviRenew's incredible efforts to rebuild the City of New Orleans will no doubt be bolstered by the submission of these designs."
Article continues: http://blog.cleantechies.com/2010/08/27/design-competition-determine-new-leed-platinum-homes-new-orleans/
For more information on the USGBC Natural Talent Design Competition: http://www.usgbc.org/DisplayPage.aspx?CMSPageID=257