World Meteorological Day March 23rd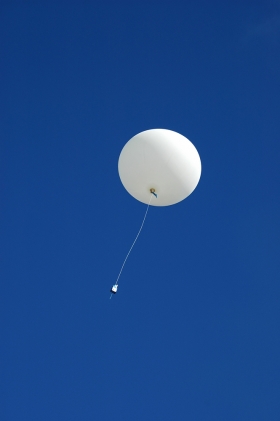 Today is World Meteorological Day. This day is not celebrated as a world holiday, but is designated to focus attention on the importance that meteorology, weather, and climate forecasts play in our lives. The United Nations recognizes the importance of weather, climate and meteorological forecasting to the natural environment and human well-being.
World Meteorological Day, observed on 23 March, celebrates the creation of WMO in 1950 to promote international cooperation in the field of weather, climate, water and other related sciences. This year's theme, "Watching the Weather to Protect Life and Property," focuses on the crucial role that meteorological and water services play in alerting people to natural hazards such as floods, topical cyclones and droughts.
For more than 60 years, WMO has been the UN system's authoritative voice on the state and behaviour of the Earth's atmosphere, its interaction with the oceans, the climate it produces and the resulting distribution of water resources.
This year also marks 50 years of World Weather Watch programme, launched by WMO following a General Assembly request to investigate the potential of weather satellites as part of the agenda for the peaceful use of outer space.
The programme is considered to be an outstanding example of international cooperation through which countries share information for weather forecasting, and the foundation for more modern scientific insights in computing, telecommunications and satellites.
Because of advances in modeling techniques, scientists are now able to better understand the Earth's complex global weather and climate system, and are starting to make seasonal and longer-term forecasts.
Weather balloon launch photo via Shutterstock.
Read more at United Nations News Centre.