HP Expands Global Recycling Program in China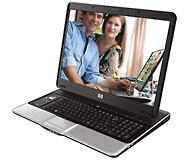 BEIJING, – HP announced it has extended its recycling program beyond corporate customers to include consumers and small and medium-sized businesses (SMBs).

As of today, customers can drop off HP-branded technology equipment at HP service centers in 31 major cities in China.

HP will accept free of charge any HP printer, scanner, fax machine, notebook or desktop computer, monitor, handheld device, camera and associated external components such as cables, mice and keyboards.
After collection, HP will consolidate the products and sort for recycling locally in China.

The first phase of the program covers 31 cities. Subsequent phases will increase the number of drop-off points in those cities and include additional cities over the next year.

This year marks the 20th anniversary since HP began its own recycling, a program that now serves customers in more than 40 countries, regions and territories.

"With technology products and consumer environmental awareness on the rise, there's a greater urgency around disposing of equipment in an environmentally responsible manner," said Jean-Claude Vanderstraeten, environment director, Asia-Pacific and Japan (APJ), HP. "We designed our consumer recycling programs to make it simple for our customers to do their part for environmental sustainability."

In addition to recycling, HP offers a variety of product end-of-life management services, including donation, trade-in, asset recovery and leasing for its commercial and enterprise customers.
"After providing Asset Recovery Services for our commercial customers in China for many years, we are proud to be expanding our recycling offer to consumers and SMBs. HP is committed to expanding the number of drop-off points over time and developing this first-phase initiative into a strong, convenient and sustainable nationwide program," said Vanderstraeten.
HP and the environment
For decades, HP has worked to manage its environmental impact by adopting environmentally responsible practices in product development, operations and supply chain. The company strives to be a global leader in reducing its carbon footprint, limiting waste and recycling responsibly. More information about the company's work in relation to the environment is available at www.hp.com/environment.
About HP
HP focuses on simplifying technology experiences for all of its customers – from individual consumers to the largest businesses. With a portfolio that spans printing,