ConAgra Foods Recalls All Banquet Pot Pies and Store Brand Pot Pies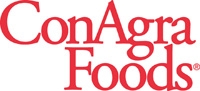 OMAHA, Neb.- ConAgra Foods announced today that it is continuing its efforts to ensure consumer safety by voluntarily recalling all varieties of Banquet brand frozen pot pies and all varieties of store brand frozen pot pies sold under the names of Albertson's, Hill Country Fare, Food Lion, Great Value, Kirkwood, Kroger, Meijer and Western Family.
Earlier this week, ConAgra Foods was contacted by state health officials regarding concerns that some of its Banquet poultry pot pie products may be linked to an outbreak of salmonella. In cooperation with the U.S. Department of Agriculture (USDA), on Oct. 9, ConAgra Foods directed retailers to remove the poultry pot pies from shelves, suspended pot pie production in its Marshall, Mo., plant and advised consumers to not eat these products and discard these products while an investigation was conducted.
As that investigation continues, ConAgra Foods today voluntarily issued the recall to ensure the utmost clarity for consumers about the fact that they should not eat these products. Additionally, to avoid any confusion on pot pie varieties, ConAgra Foods has simplified the recall to include all Banquet and store brand pot pie varieties, as listed above and at the end of this release.
If they wish, consumers may continue to use the same return process as described on Tuesday. They may return these products to ConAgra Foods for a refund by sending the side panel of the package that contains the UPC code to ConAgra Foods, Dept. BQPP, P.O. Box 3768, Omaha, NE 68103-0768. If consumers prefer, they may return the product to the store from which it was purchased for a refund. Consumers should discard the product prior to returning the entire package or panel containing UPC code to their retail store.
As conveyed earlier this week, ConAgra Foods reminds consumers that these products are not ready-to-eat. Before the product returns to market, the company will revise on-package cooking directions to provide additional clarity on proper preparation by consumers. Proper cooking of all not-ready-to-eat products, including pot pies, is specifically designed to eliminate the presence of common pathogens found in many uncooked products.
Consumers with questions about Banquet or store brand pot pies may call 1-866-484-8671 or contact us online at www.conagrafoods.com/contactus. For more information on food safety, consumers may reference IFIC.org.
The recall includes all Banquet pot pie varieties, including poultry and beef. The store brand not-ready-to-eat pot pie products include all varieties under the following brand names:
    --  Albertson's (sold at Albertson's);

    --  Hill Country Fare (sold at HEB);

    --  Food Lion (sold at Food Lion);

    --  Great Value (sold at Wal-Mart);

    --  Kirkwood (sold at Aldi);

    --  Kroger (sold at Kroger);

    --  Meijer (sold at Meijer);

    --  Western Family (now discontinued; previously sold at a variety
        of small retailers).

ConAgra Foods Inc. (NYSE:CAG) is one of North America's leading packaged food companies, serving grocery retailers, as well as restaurants and other foodservice establishments. For more information, please visit us at www.conagrafoods.com.
    CONTACT: ConAgra Foods Inc.
             Consumer Toll-Free Line:
             866-484-8671
             or
             Media:
             Stephanie Childs, 402-595-6258
             or
             Analysts:
             Anthony Aguilar, 402-595-4301
             www.conagrafoods.com

    SOURCE: ConAgra Foods Inc.