California will not get waiver on emissions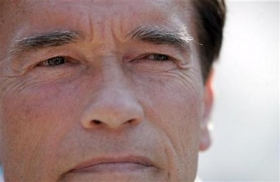 By John Crawley and Chris Baltimore
WASHINGTON (Reuters) - The Bush administration on Wednesday said it will deny California's request to regulate carbon dioxide emissions from automobiles, a setback for environmentalists and a victory for automakers.
The administration said an energy bill signed into law hours earlier by President George W. Bush means no further action is needed to cut carbon dioxide emissions from vehicles, which account for about 30 percent of the U.S. total.
The Environmental Protection Agency, charged with making the decision, found that the landmark law to raise automobile fuel standards by 40 percent by 2020 was a "better approach" than a "patchwork" of state rules.
California needed a waiver from the EPA to implement a law it passed this year to force automakers to make vehicles that cut emissions 25 percent by the 2009 model year.
Sixteen other states have either adopted or are considering rules similar to the California standard.
"It is my intent to deny the waiver," EPA administrator Stephen Johnson said in a conference call with reporters.
The energy law provides a "clear national solution -- not a confusing patchwork of state rules," and California's situation does not meet "compelling and extraordinary conditions" for action as defined by the Clean Air Act, Johnson said.
California vowed to appeal the decision and pursue "every legal opportunity" to get the waiver approved.
"California sued to compel the agency to act on our waiver, and now we will sue to overturn today's decision and allow Californians to protect our environment," Gov. Arnold Schwarzenegger said in a statement.
Lawmakers and environmentalists decried the decision.
Sen. Dianne Feinstein called it "disgraceful," and said the new energy bill "does not give the EPA a green light to shirk its responsibility" to protect Americans from the dangers of global warming.
According to lawmakers, the fuel economy standards in the energy law would remove the equivalent of about 10 billion tons of carbon dioxide from the atmosphere by 2030 -- comparable to shutting off all U.S. automobiles, trains and airplanes for five years.
Automakers have fought California's environmental plans in court and lobbied hard in Washington to block the waiver. They pulled together behind the new federal fuel economy law in part to avoid tougher state standards.
The biggest U.S. and international automakers, through their Washington trade group, commended the EPA decision and said they acted in "good faith" in working with Congress on the new fuel economy law.
The Natural Resources Defense Council, an environmental group, said the EPA decision is "exactly the kind of illegal freelancing the Supreme Court rejected" in its landmark April finding that EPA had the authority to regulate carbon dioxide emissions from vehicles.
The Supreme Court in April ruled that the EPA must reconsider its 2003 refusal to regulate carbon dioxide emissions from new cars and trucks that contribute to climate change.
(Additional reporting by Jim Christie and Adam Tanner in San Francisco; Editing by Gary Hill)