Farm Air Quality Talks Get Underway Amidst New Pollution Findings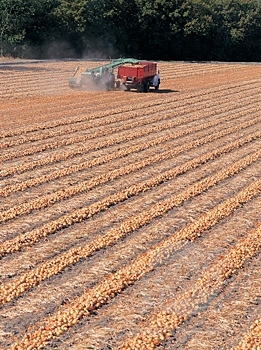 The EPA next week will convene an Agricultural Air Quality Task Force this week in the town that, according to a new study by the American Lung Association, is among the 10 most-polluted cities in the nation.
The Task Force will look into ways that farm operations can minimize air pollution and toxic emissions -- including how to use funding from a $10.9 million assistance package to help achieve those goals.
"This is a pivotal time for agriculture and air quality," says Ed Burton, State Conservationist of the USDA's Natural Resources Conservation Service in California. "The focus on energy and climate is creating more challenges -- and more opportunities -- for agriculture than ever before. At this meeting we will address technical issues associated with agriculture and forestry."