Supreme Court lets Shell off the hook in pollution cleanup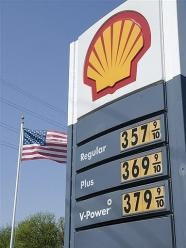 WASHINGTON — California will pay more and companies pay less to clean up a polluted San Joaquin Valley site under a closely watched Supreme Court decision Monday.
Capping an excruciatingly long legal battle, the court by an 8-1 margin limited the liability of two major railroads for chemical spills in the Kern County town of Arvin. The court also absolved Shell of liability for the Arvin site, in a ruling could help restrict corporate liability in other future pollution cases as well.
"It's a hugely significant case," said Baker & Botts' attorney Daniel Steinway, who wrote a legal brief on behalf of the National Association of Manufacturers and other business groups. "It will have enormous financial consequences for industry."